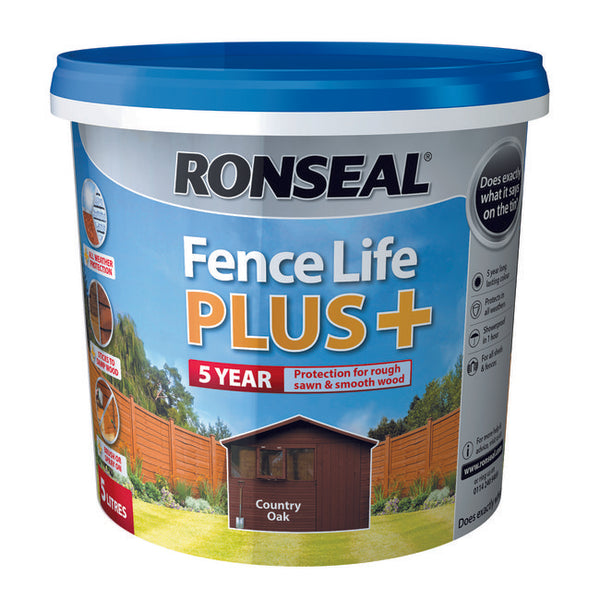 Fence Life Plus 5L OR TWO FOR €30
VAT included.
DESCRIPTION
Ronseal Fencelife Plus+ delivers the ultimate protection to exterior sheds and fences. It's rainproof, frostproof and has advanced protection against UV rays. Its versatile formula can be used on both rough sawn and smooth planed wood. It will even stick to damp wood. Its colour and protection will last up to 5 years
For all sheds & fences/Long lasting 5 year protection/Sticks to damp wood/Rainproof in 1 hour/UV protection/Can be sprayed or brushed
Dry time is 1 to 2 hours and can be applied by brush or sprayer
Comes in a range of different colours.
BACK TO TOP